smartCRUTCH USA
Regular price
$179.00
Sale price
$119.00
Unit price
per
Sale
Sold out
Share
View full details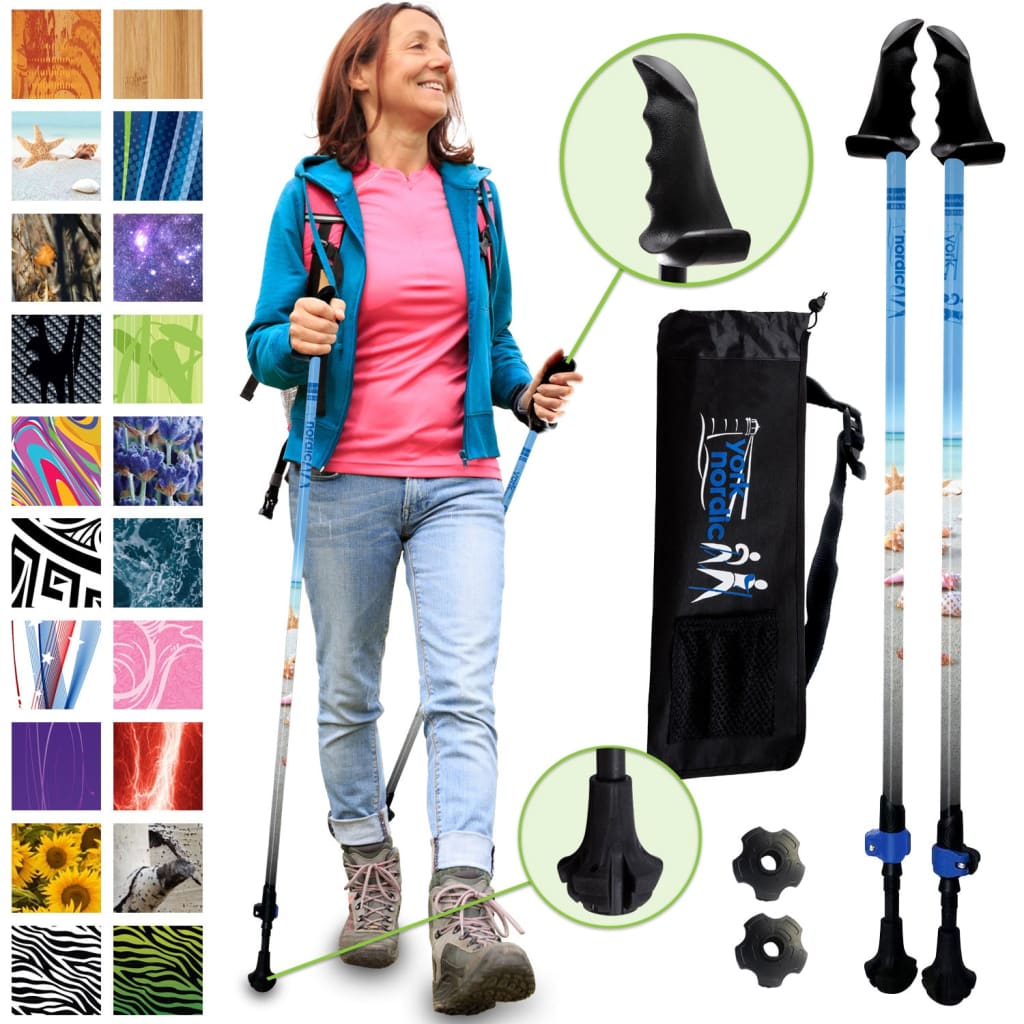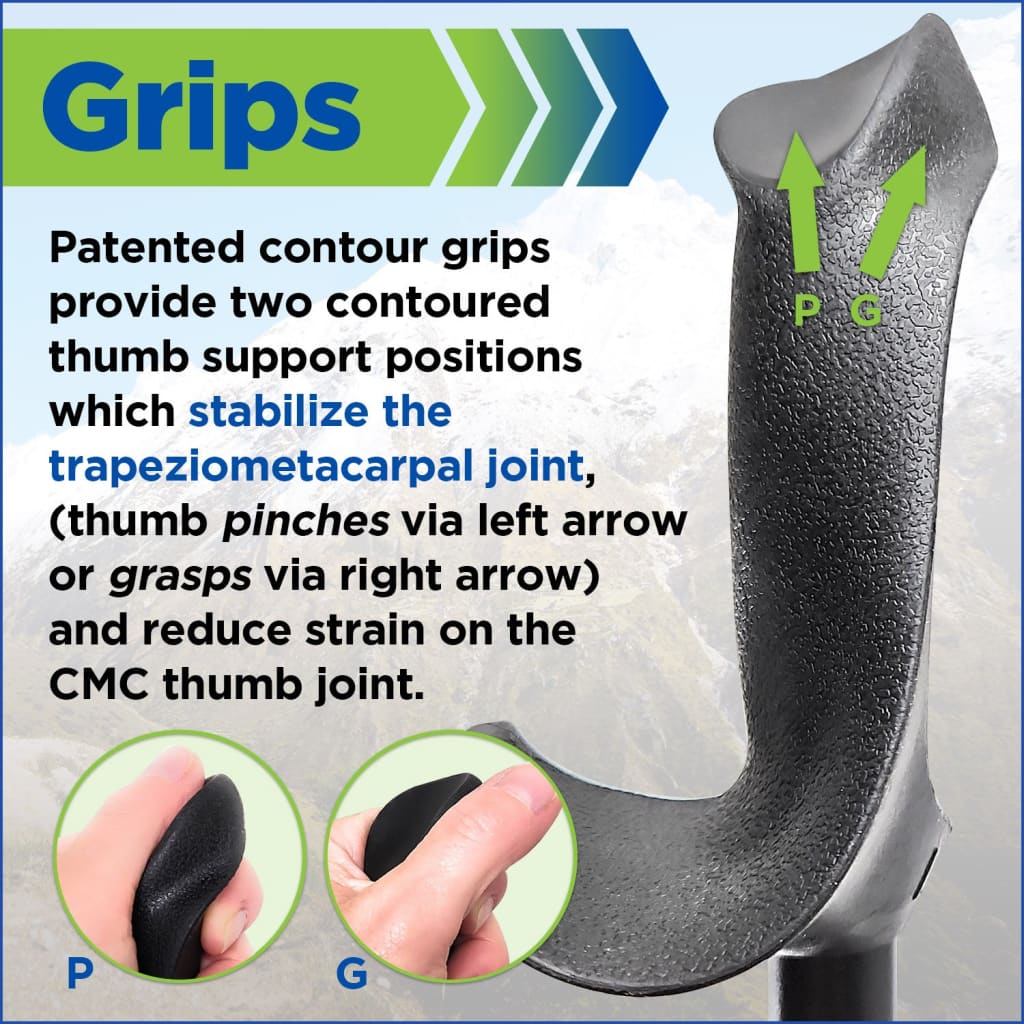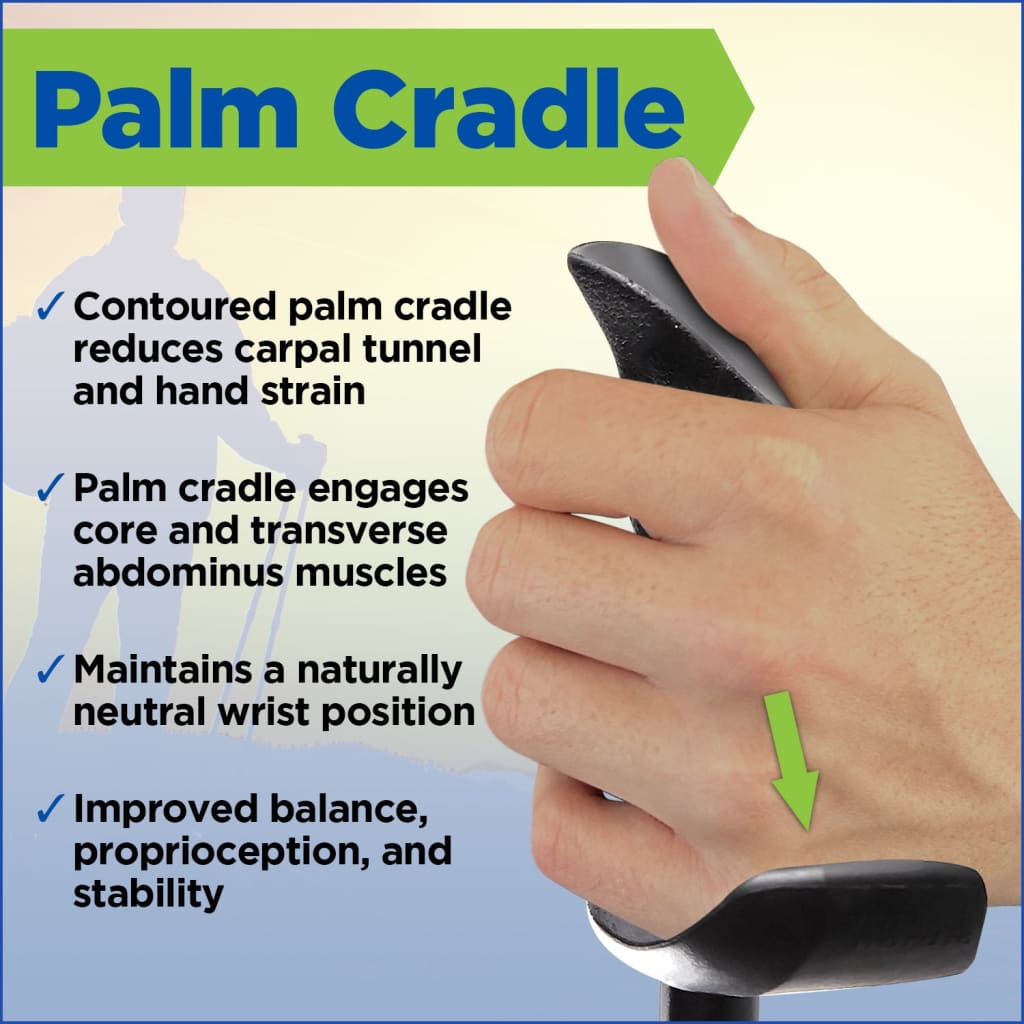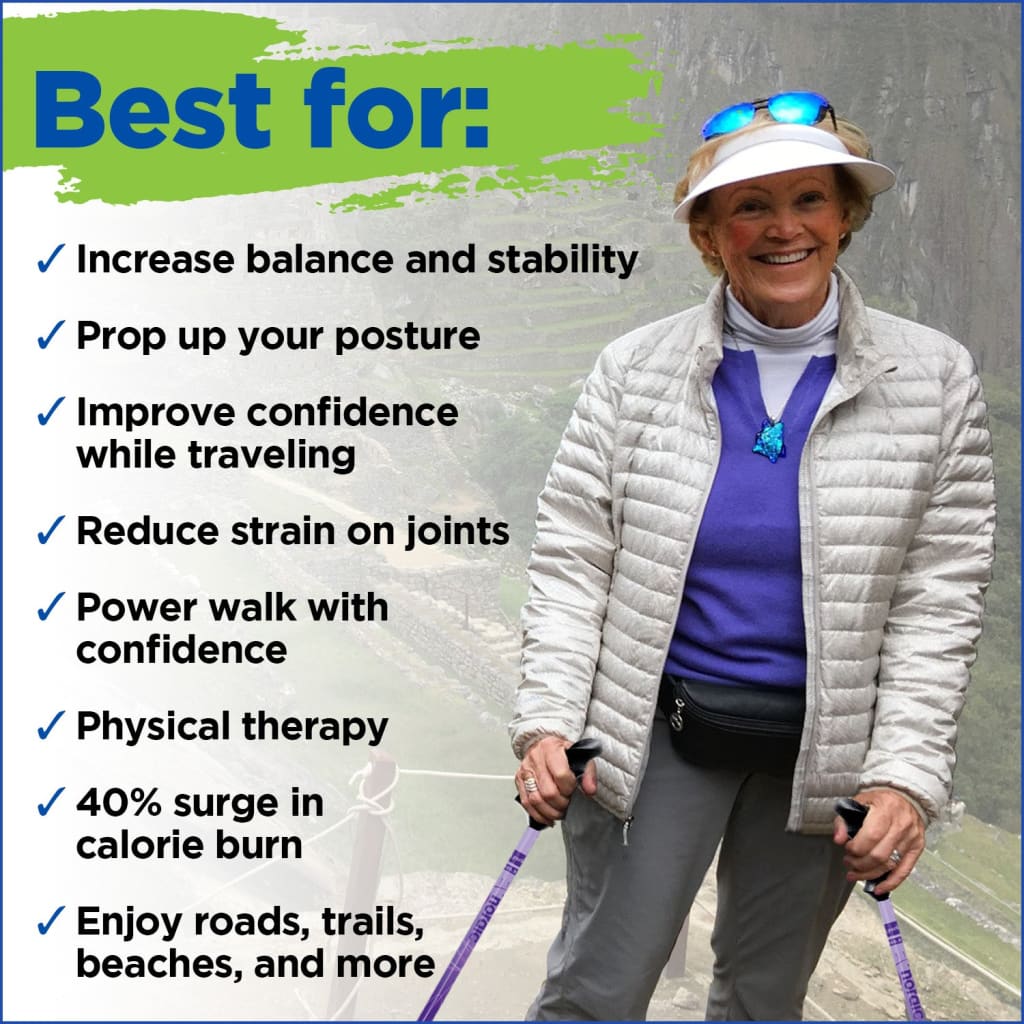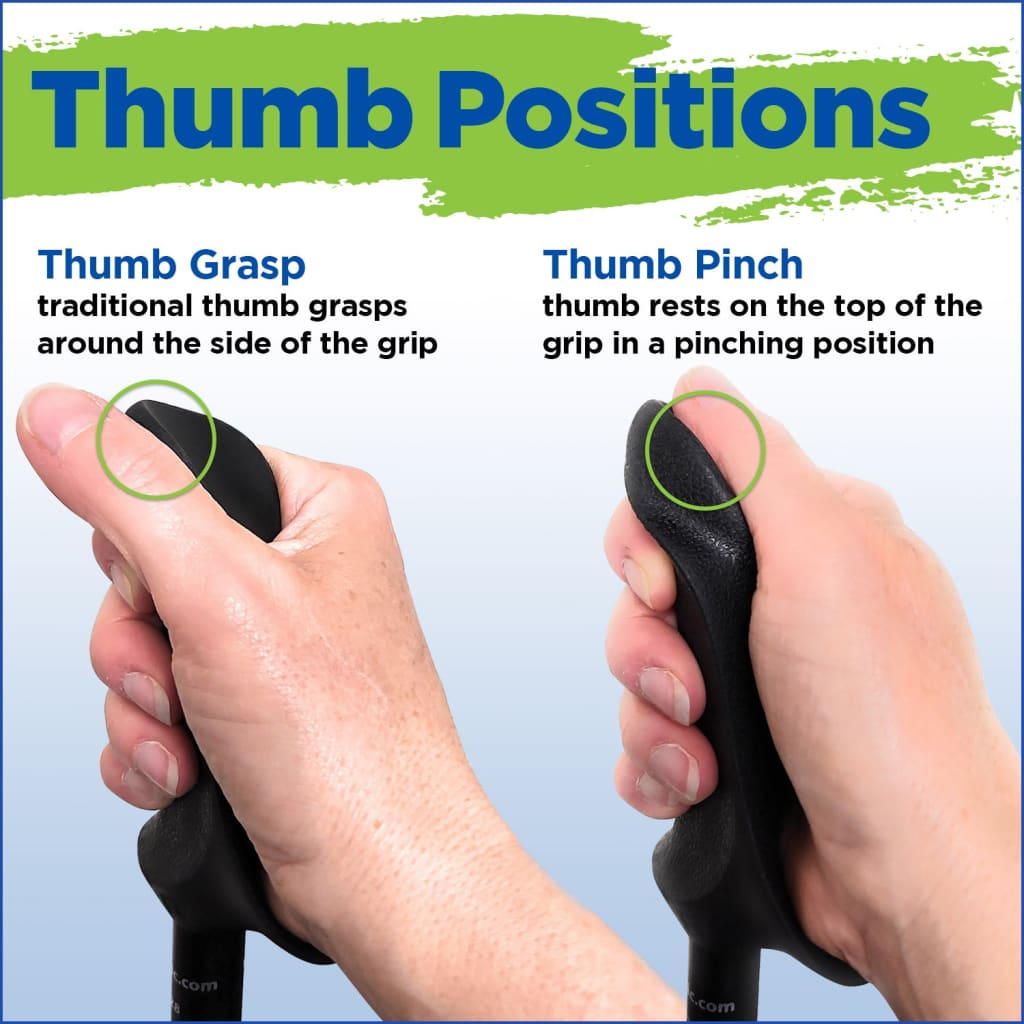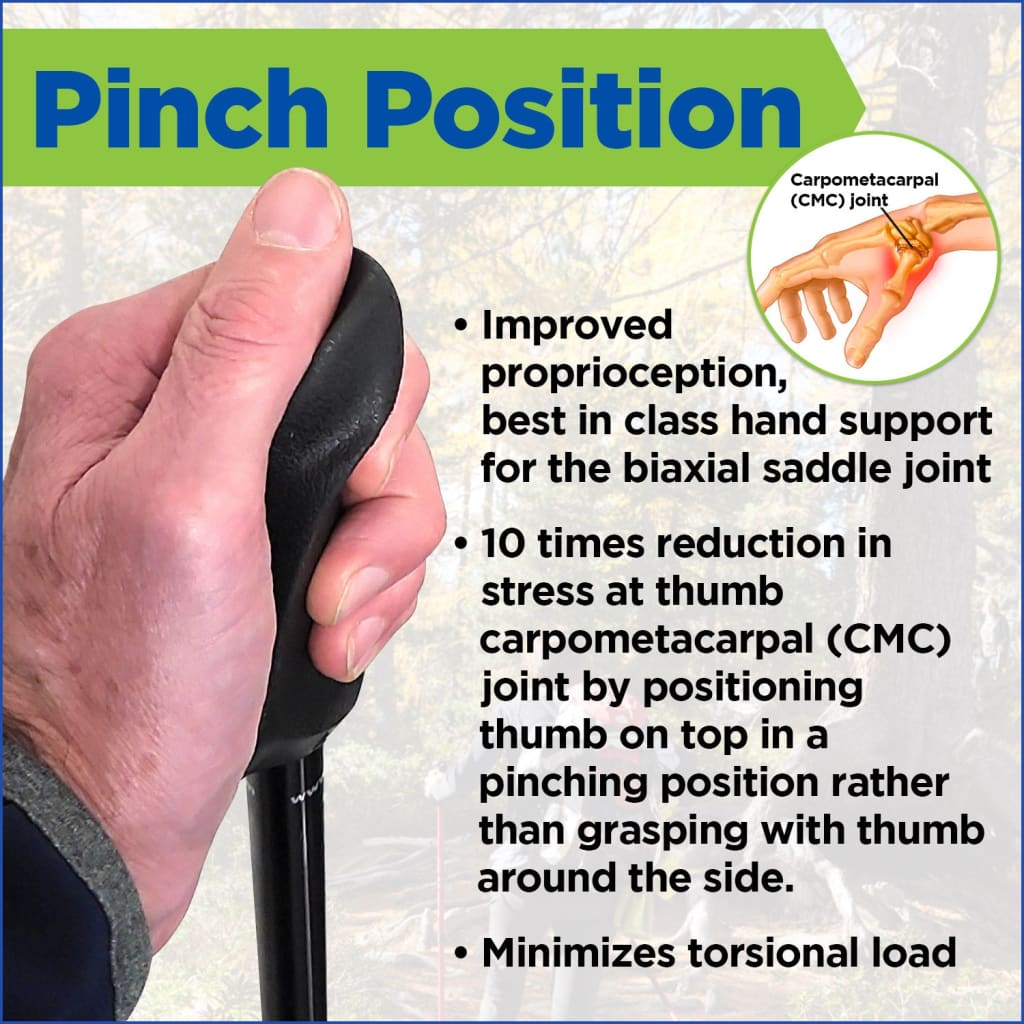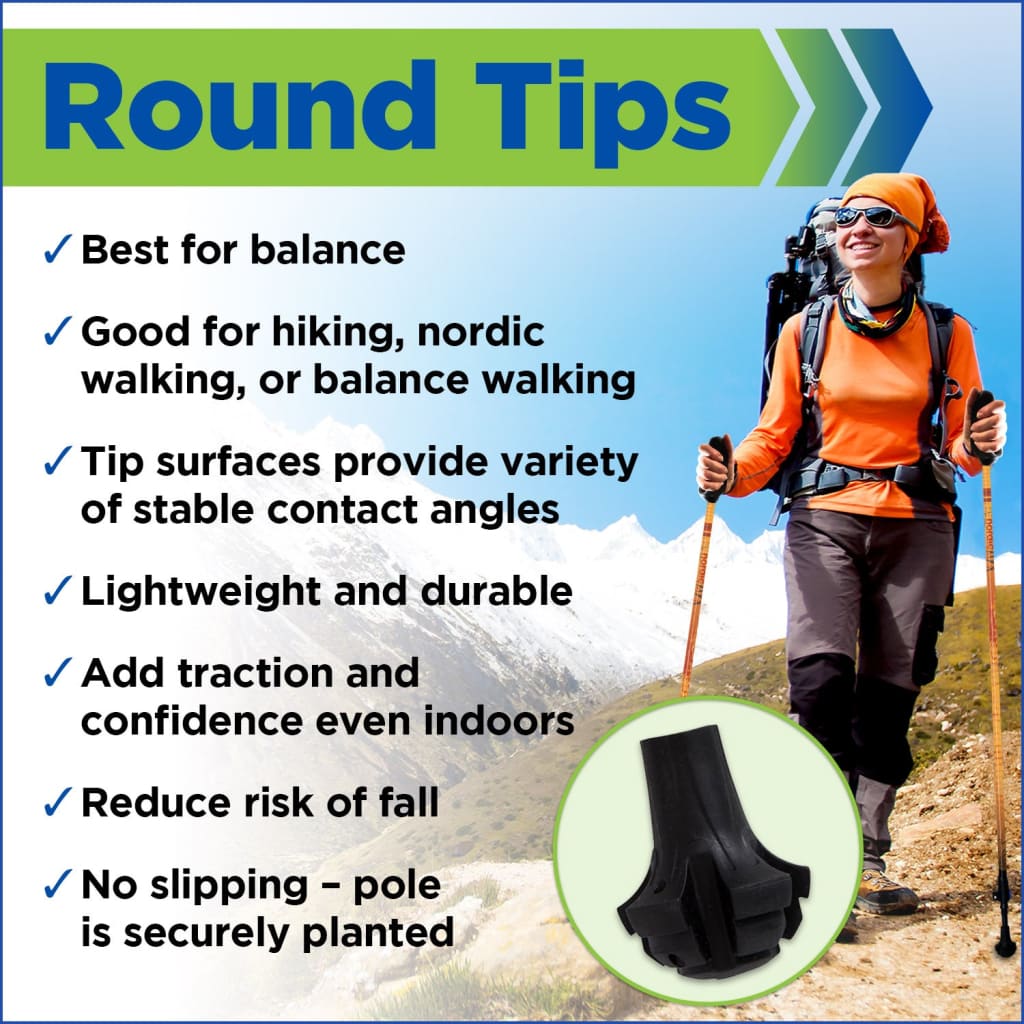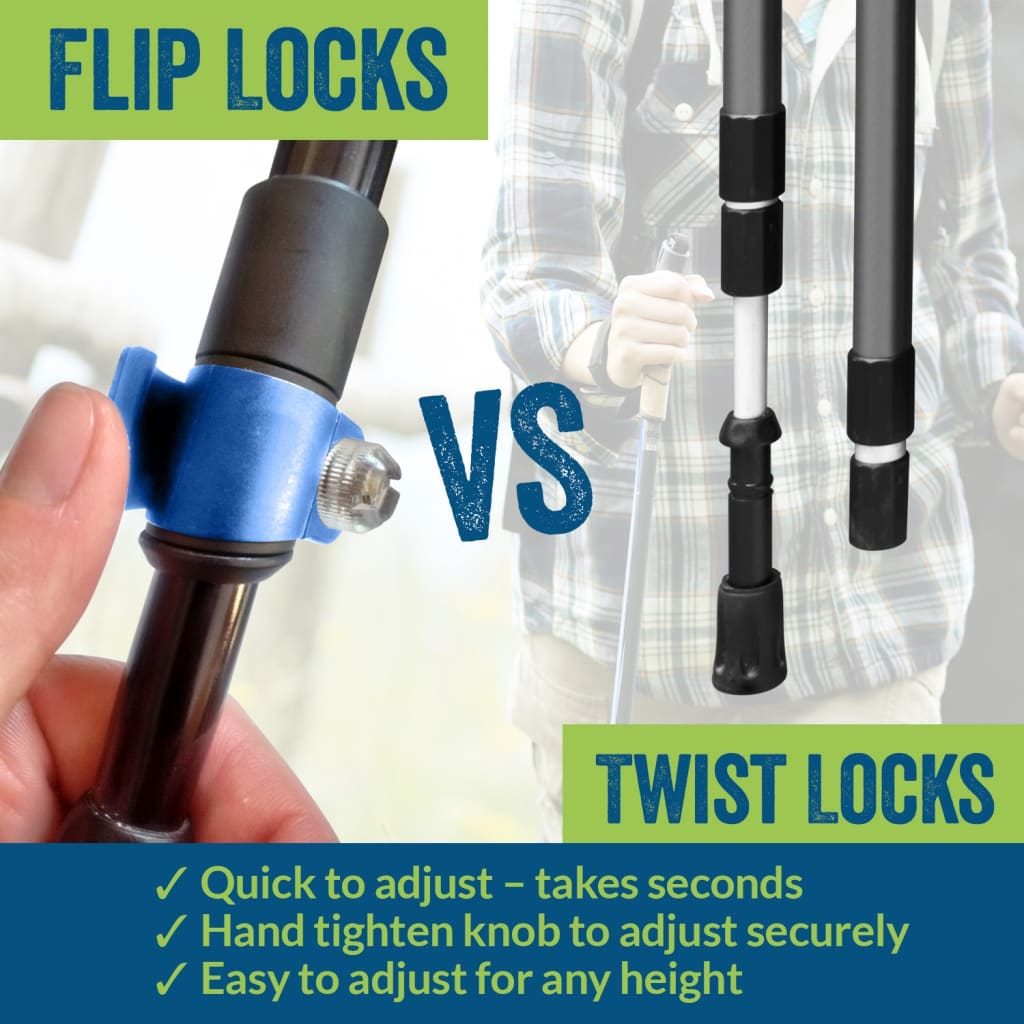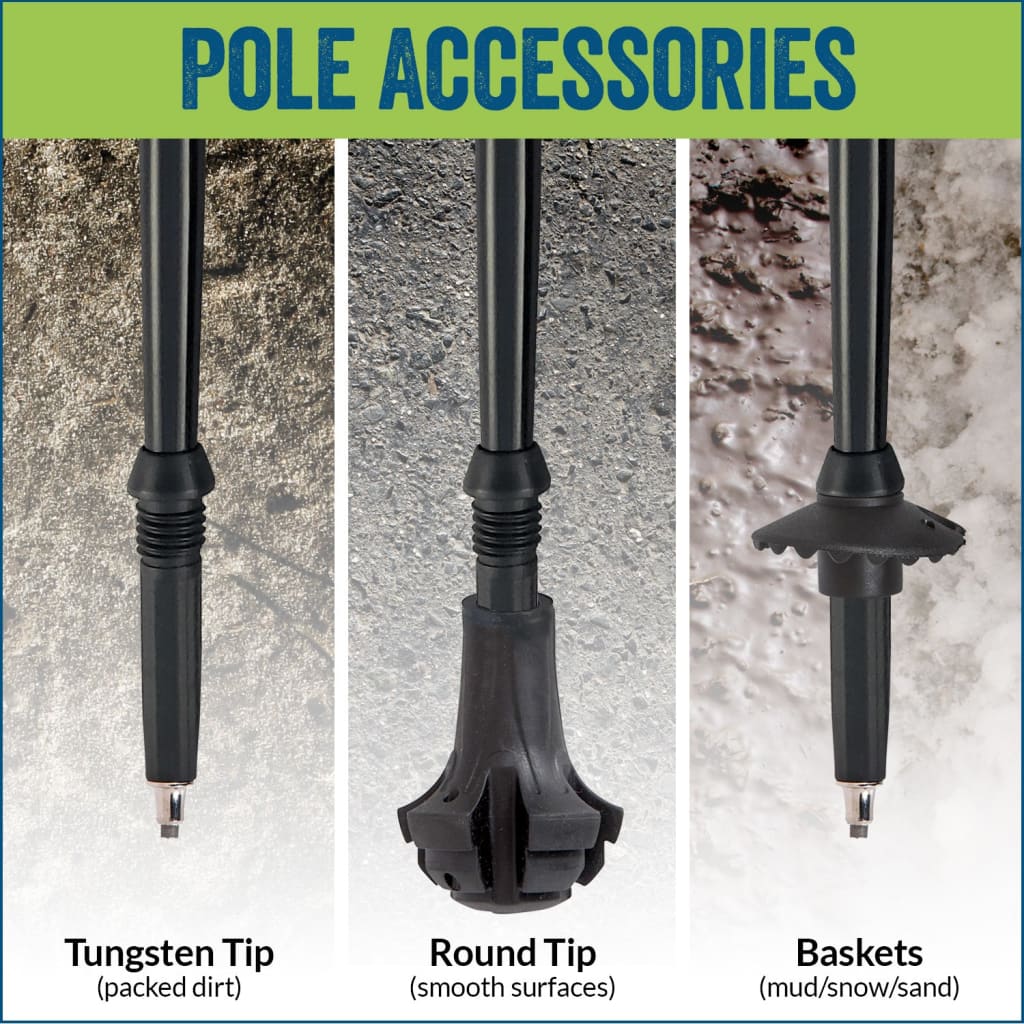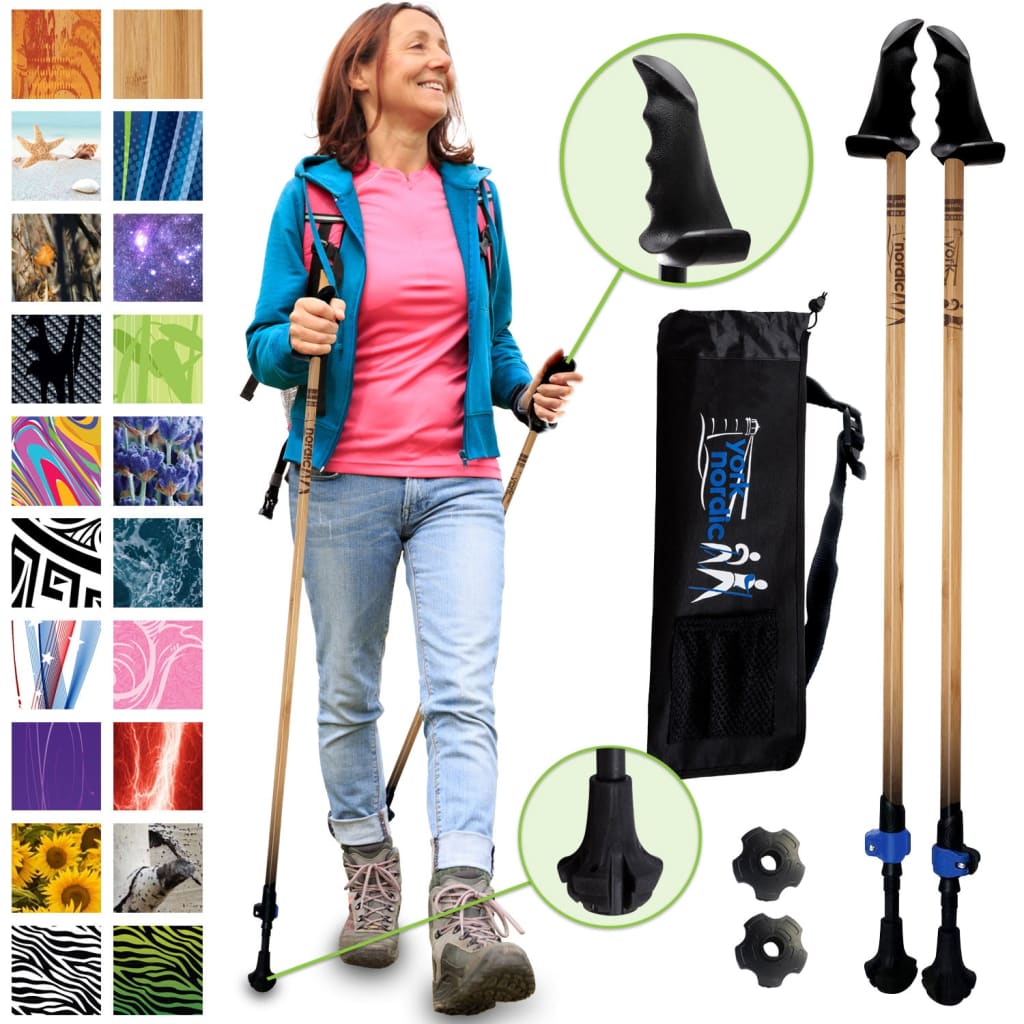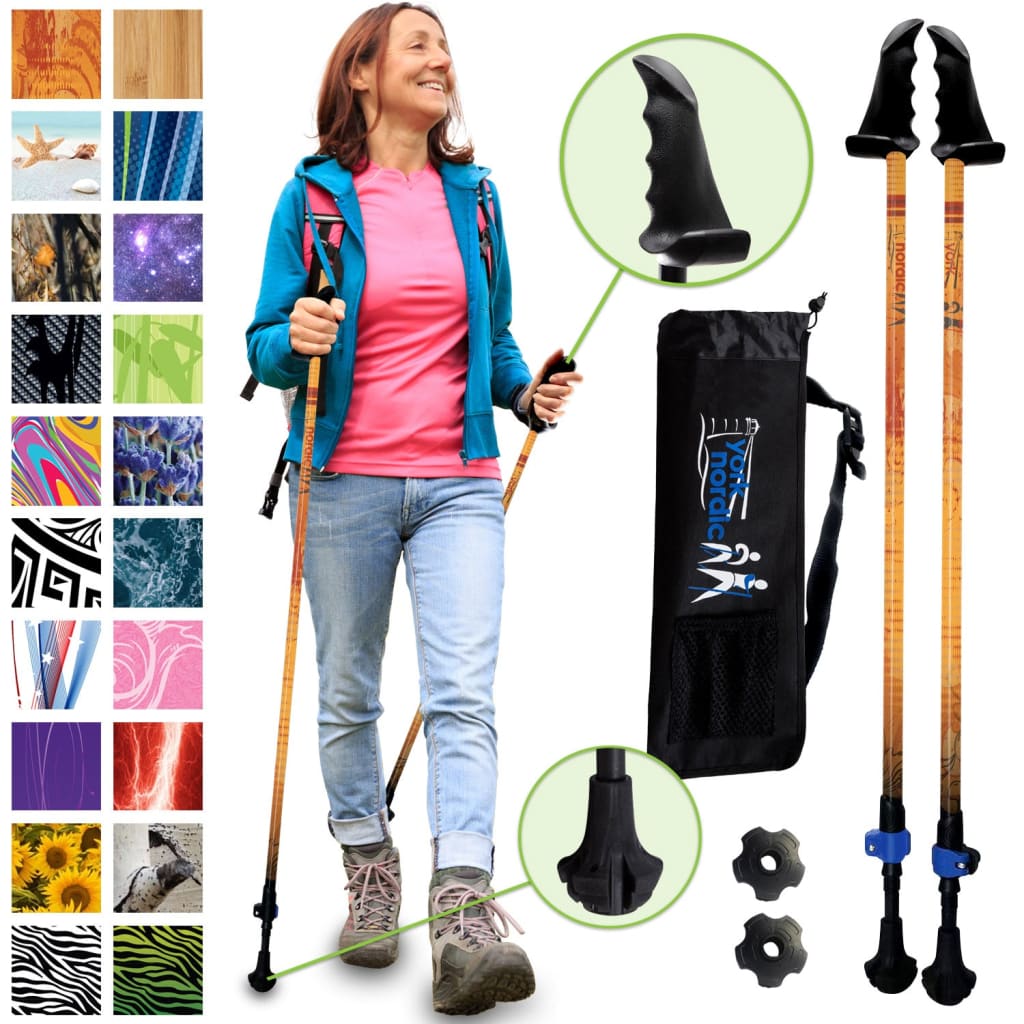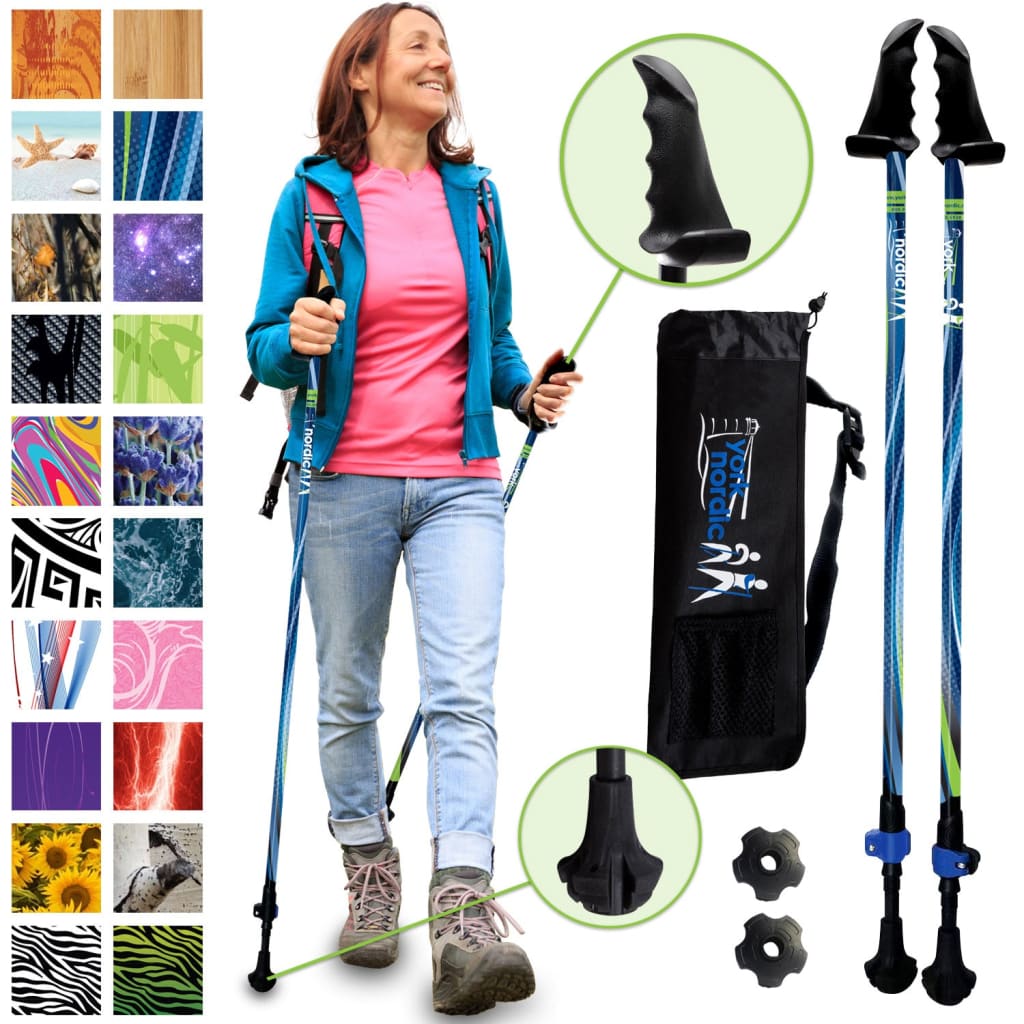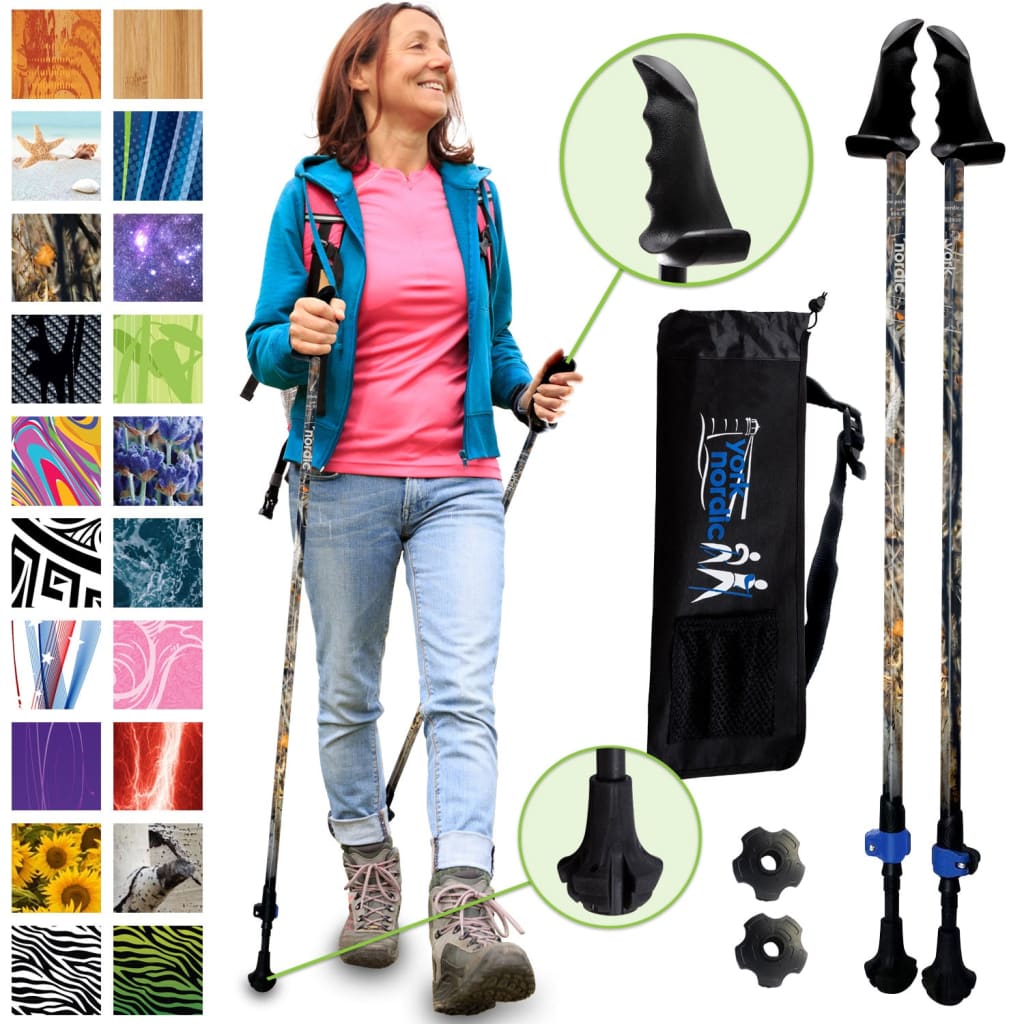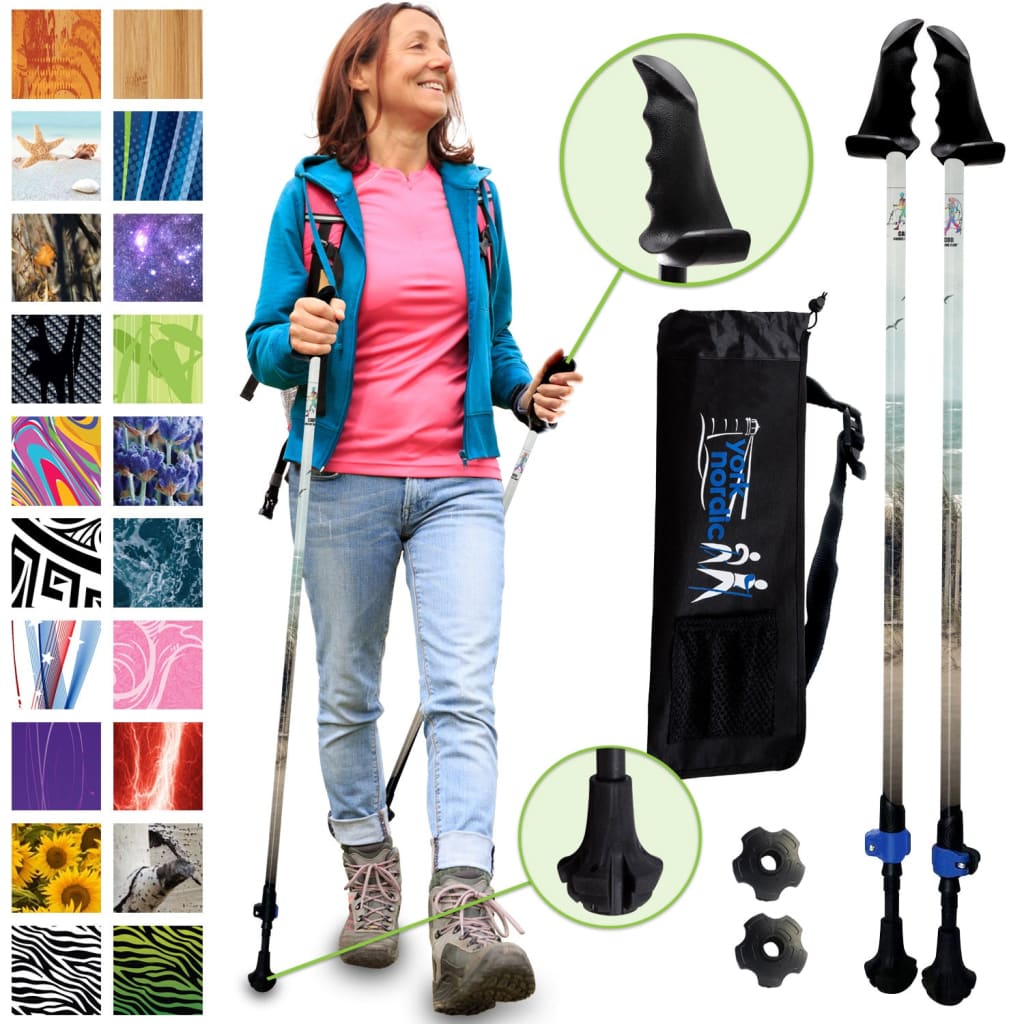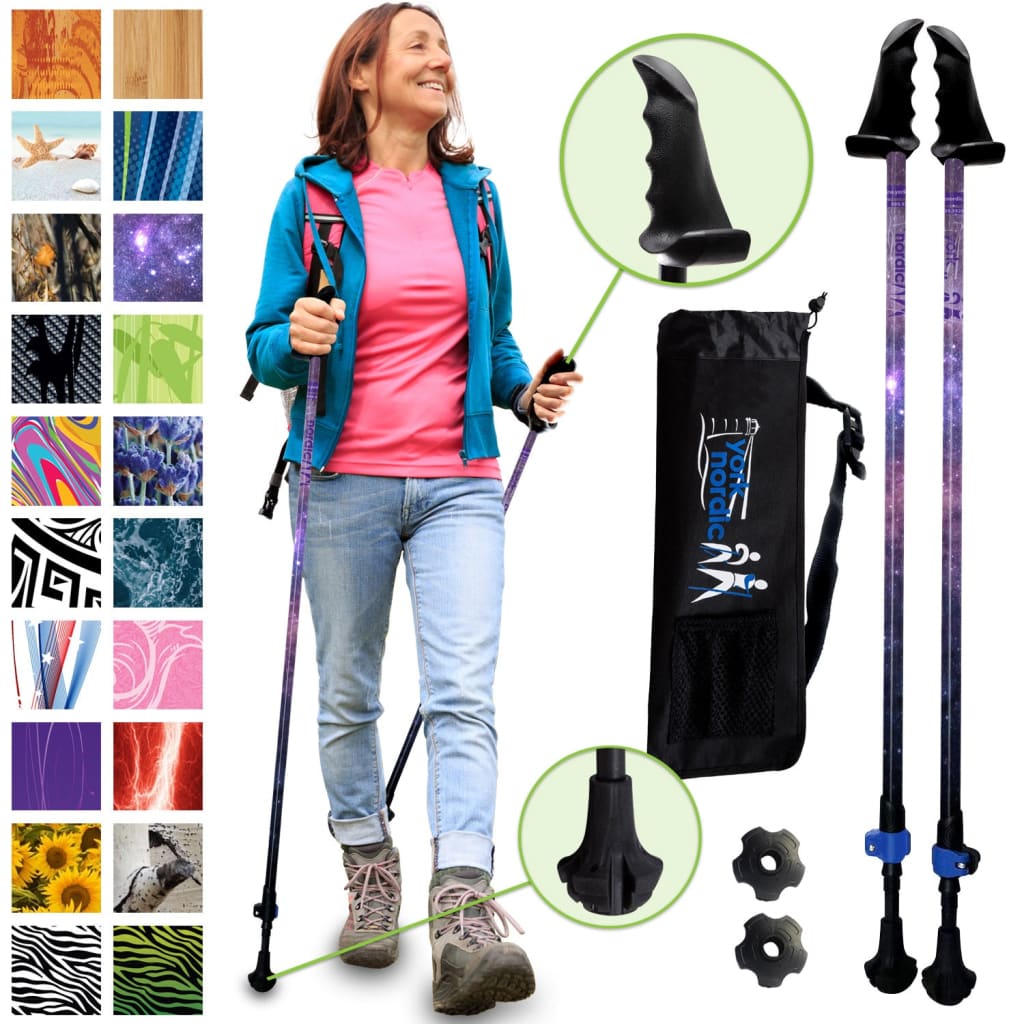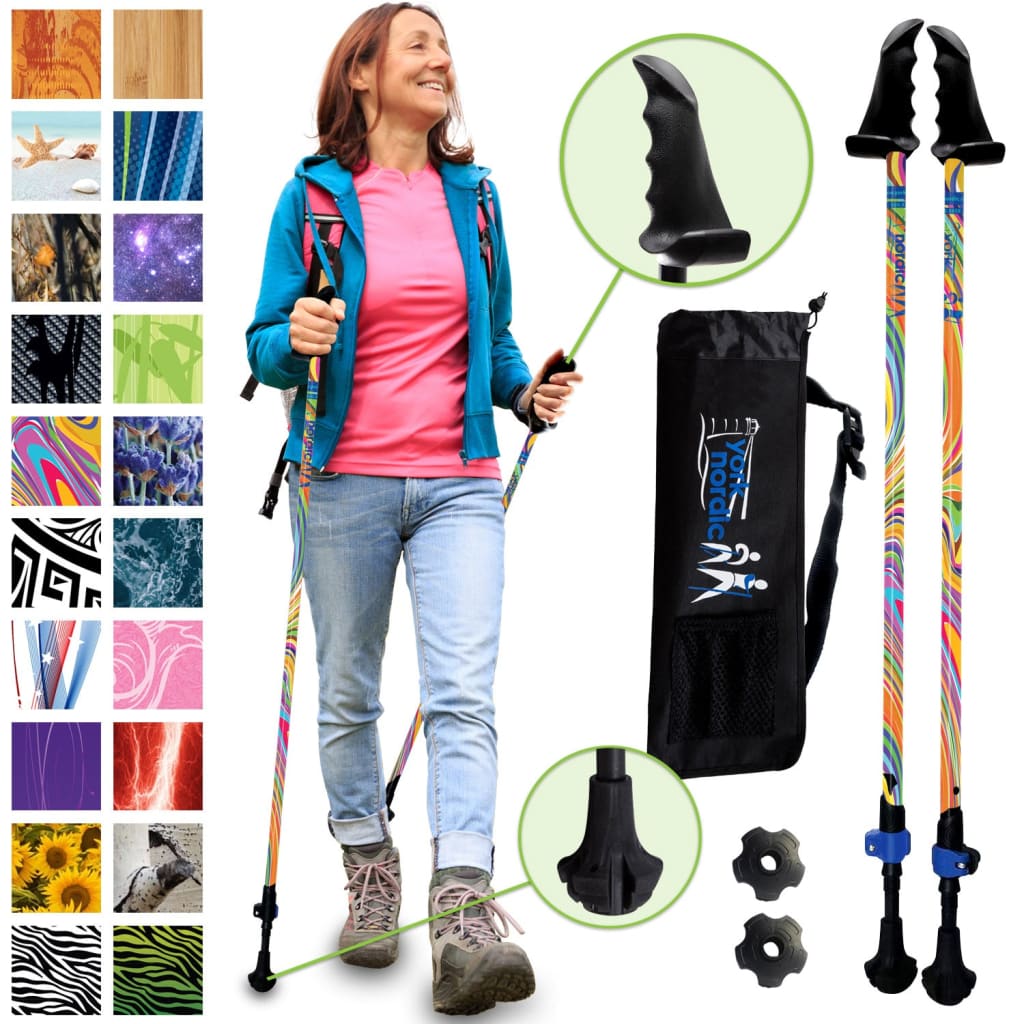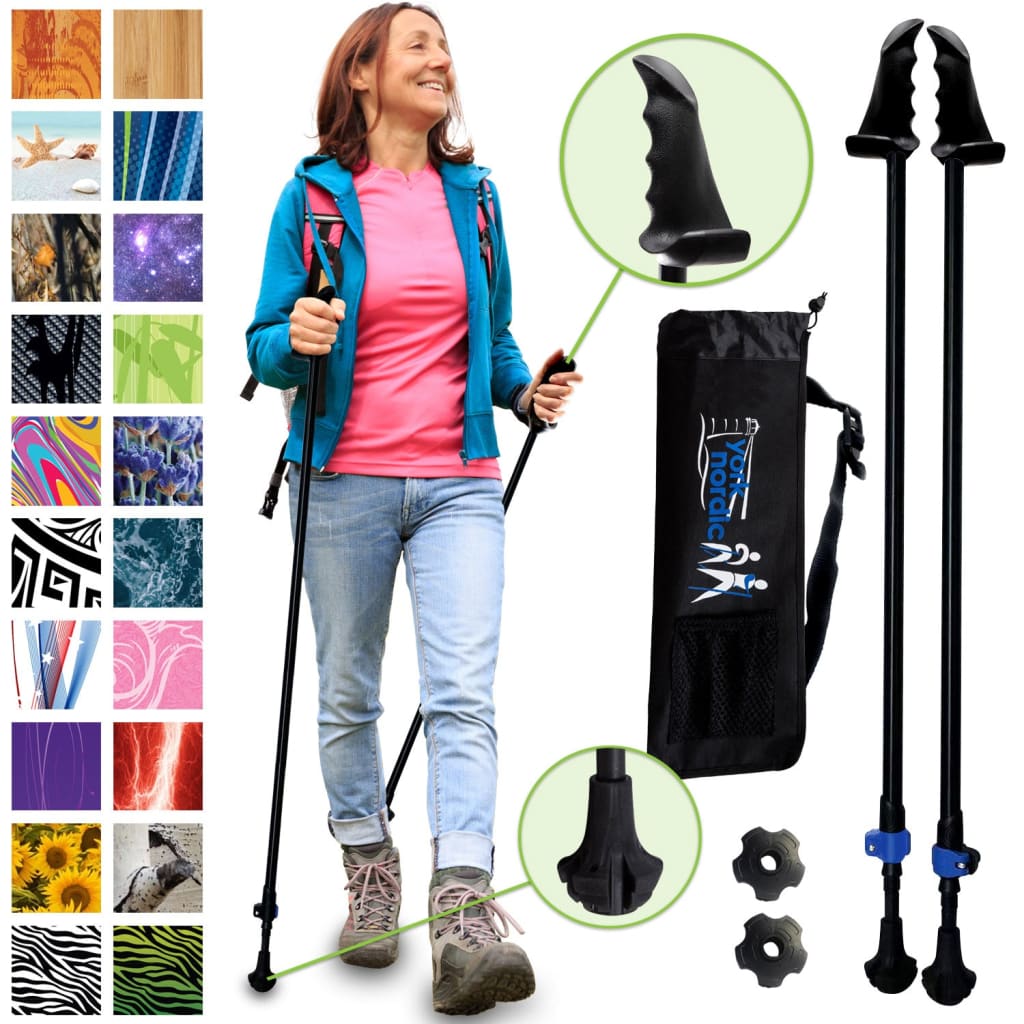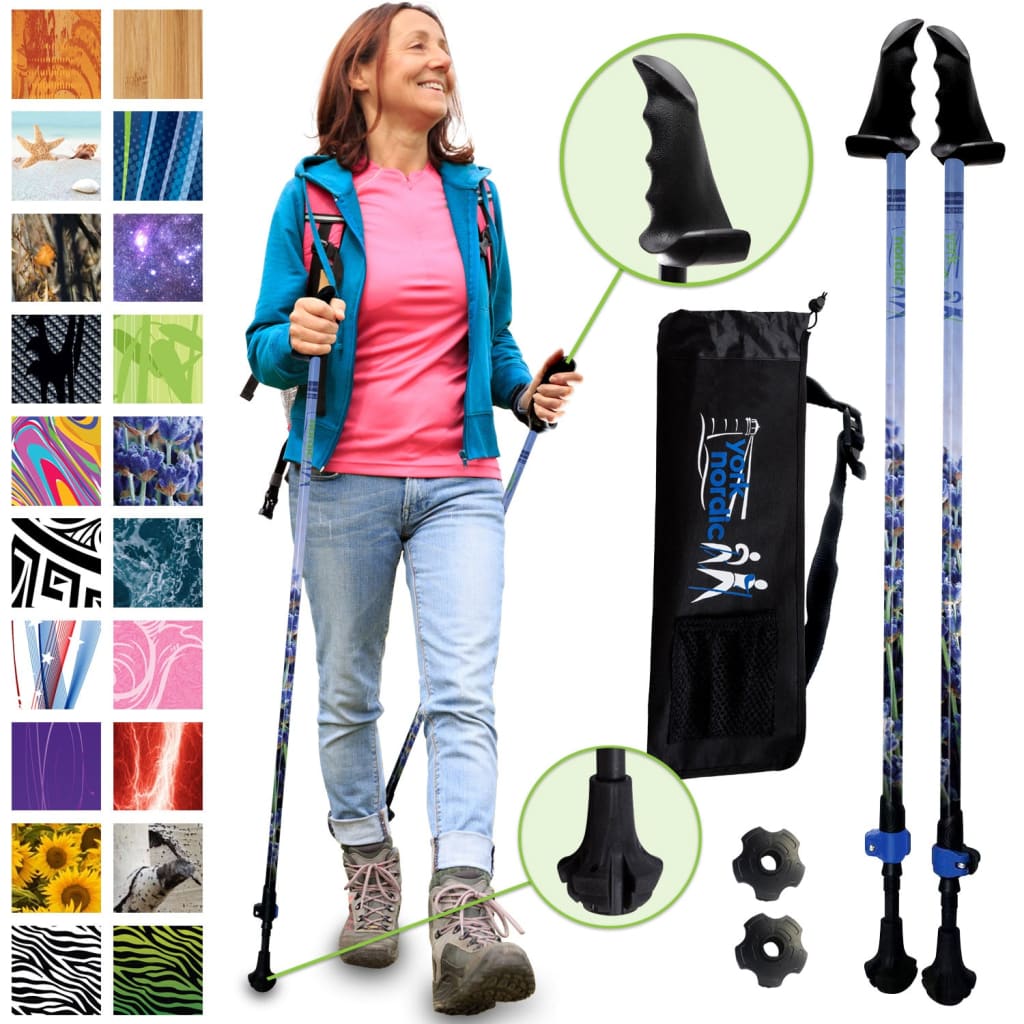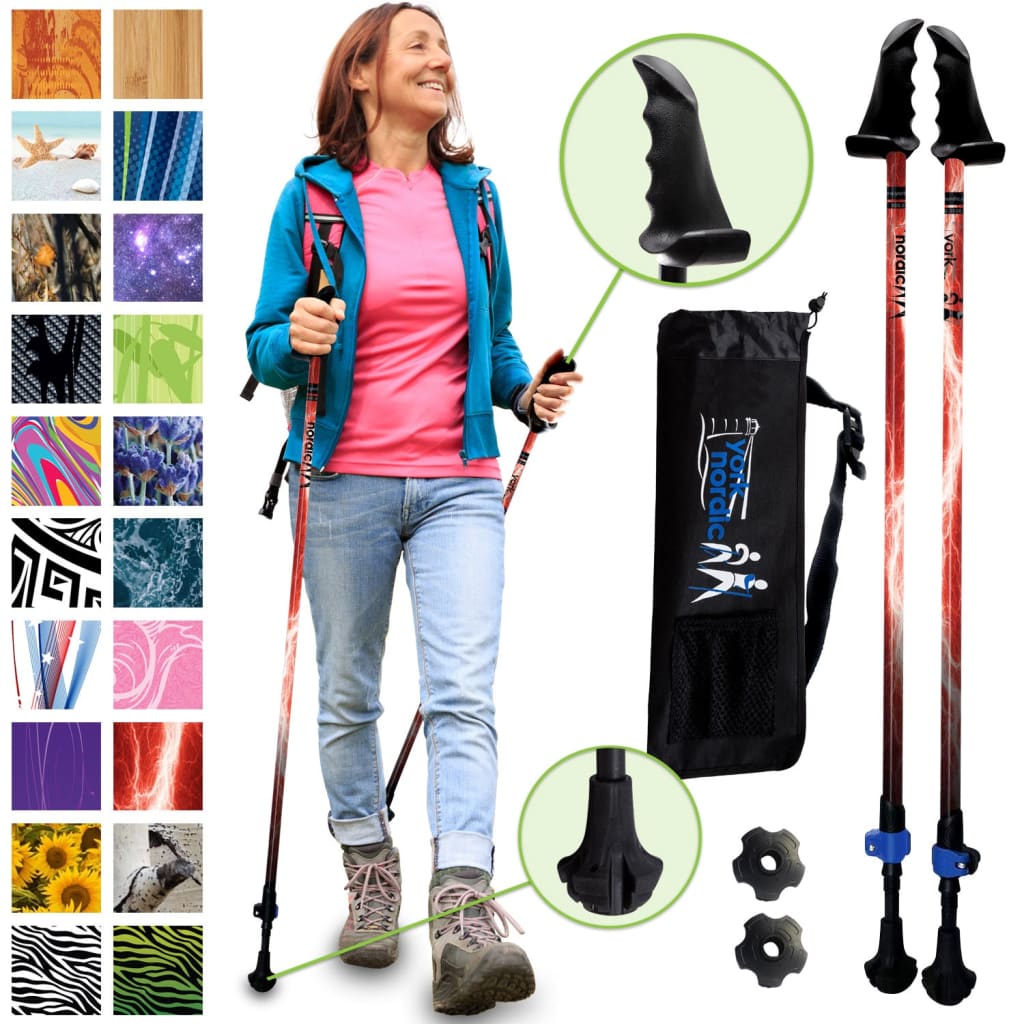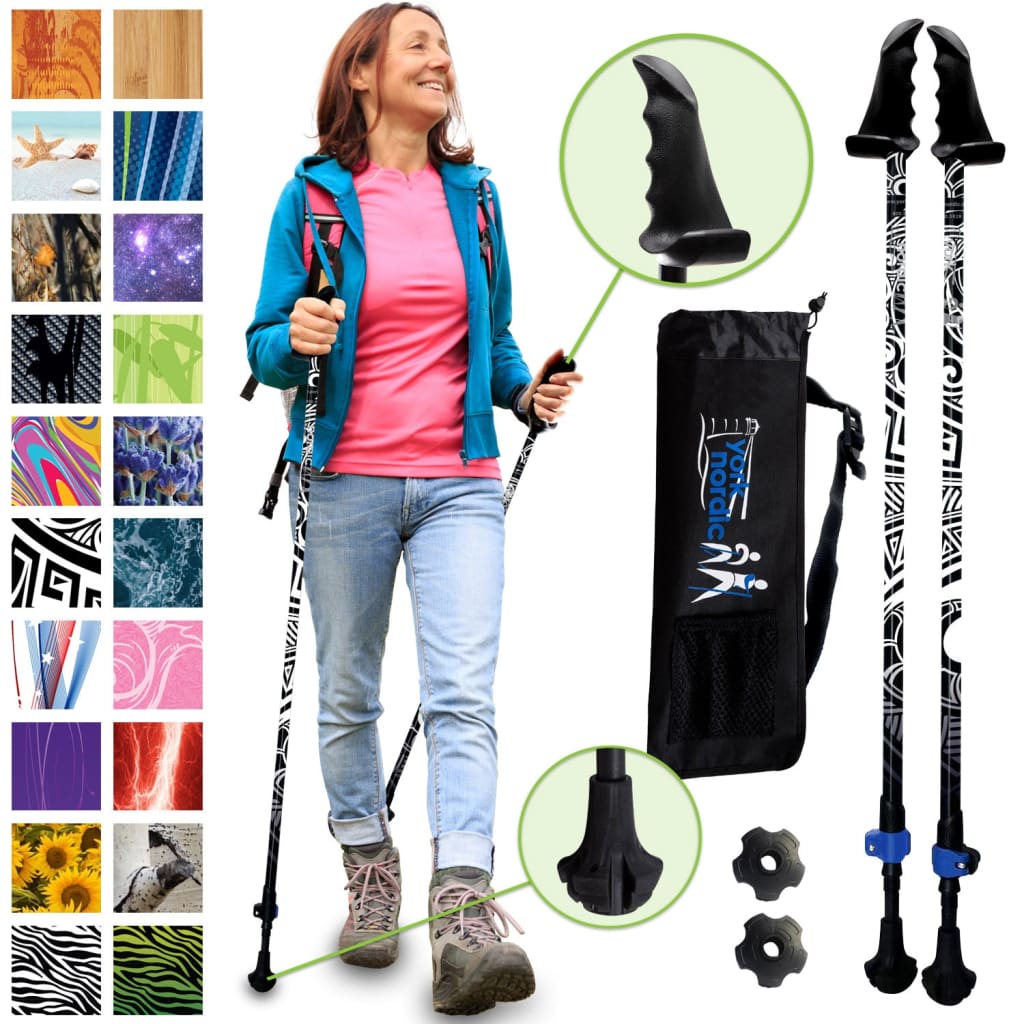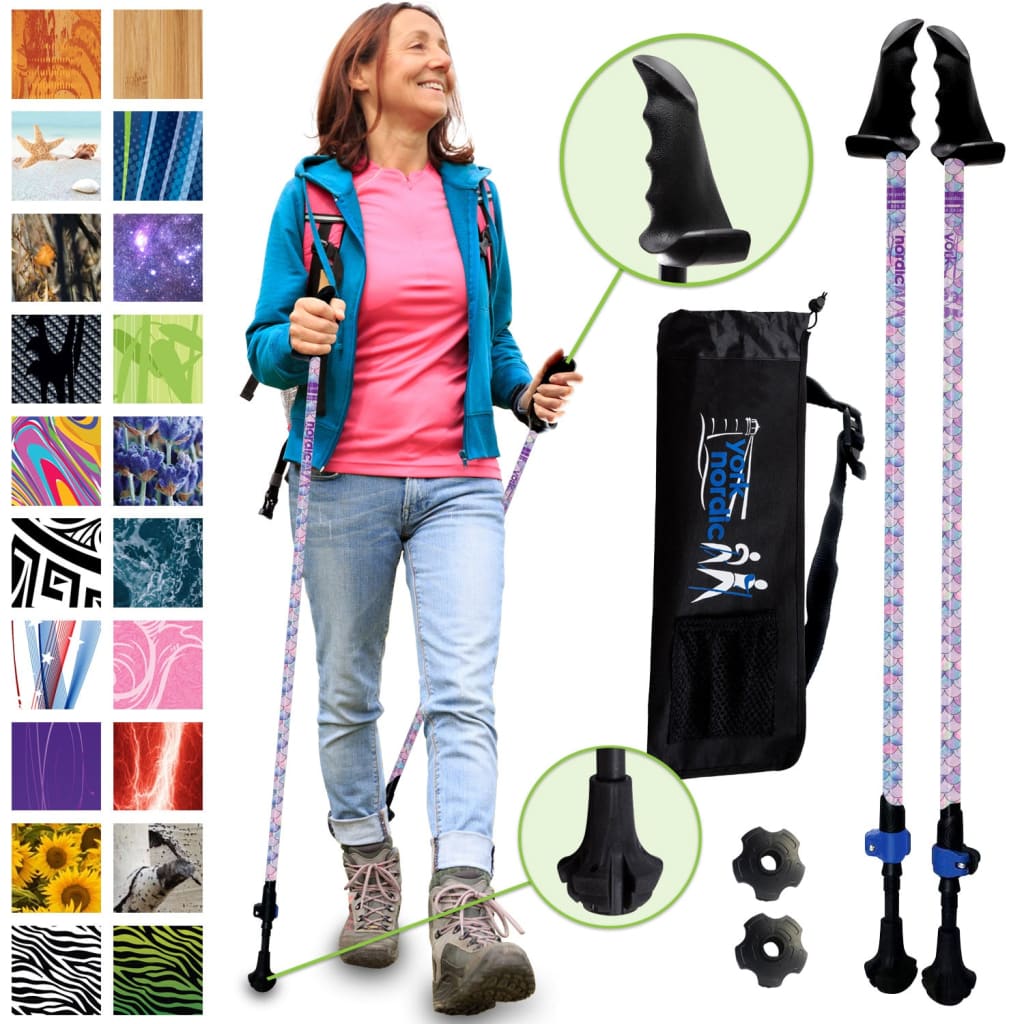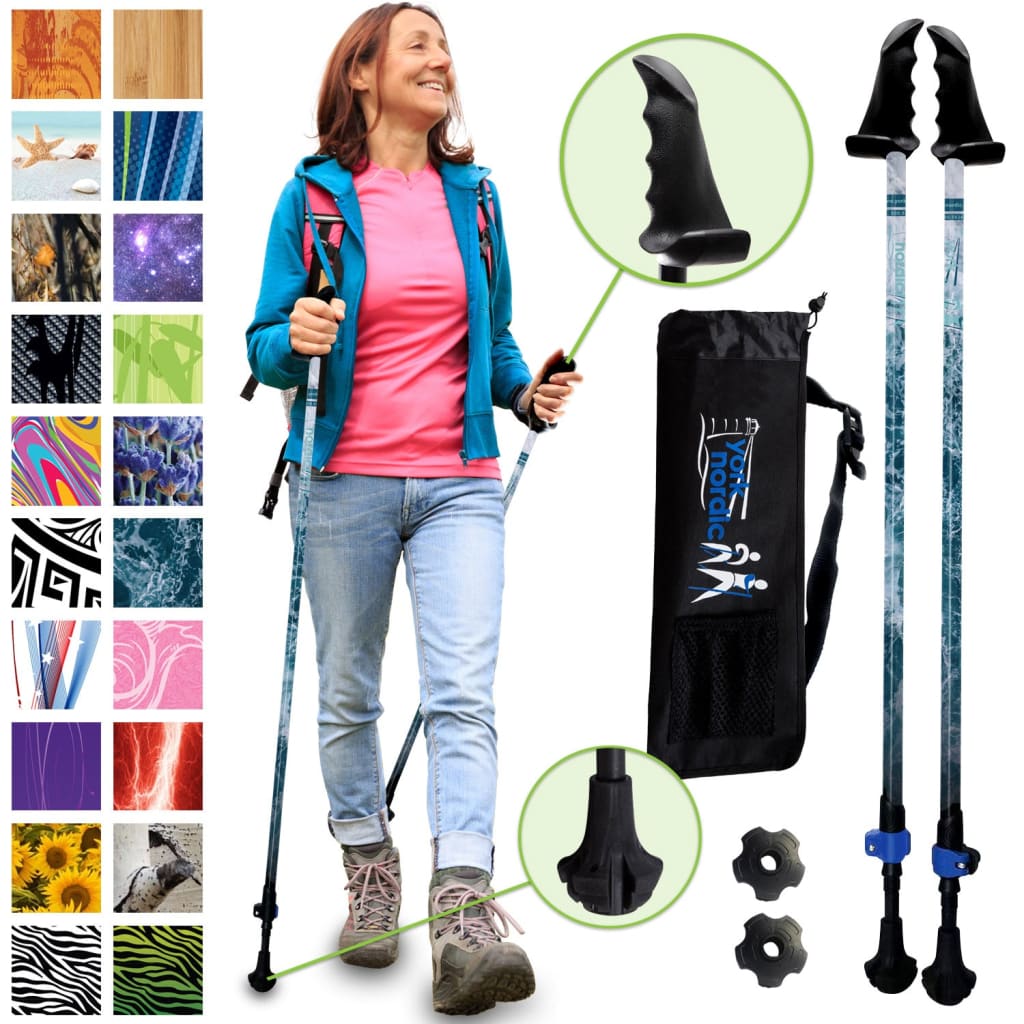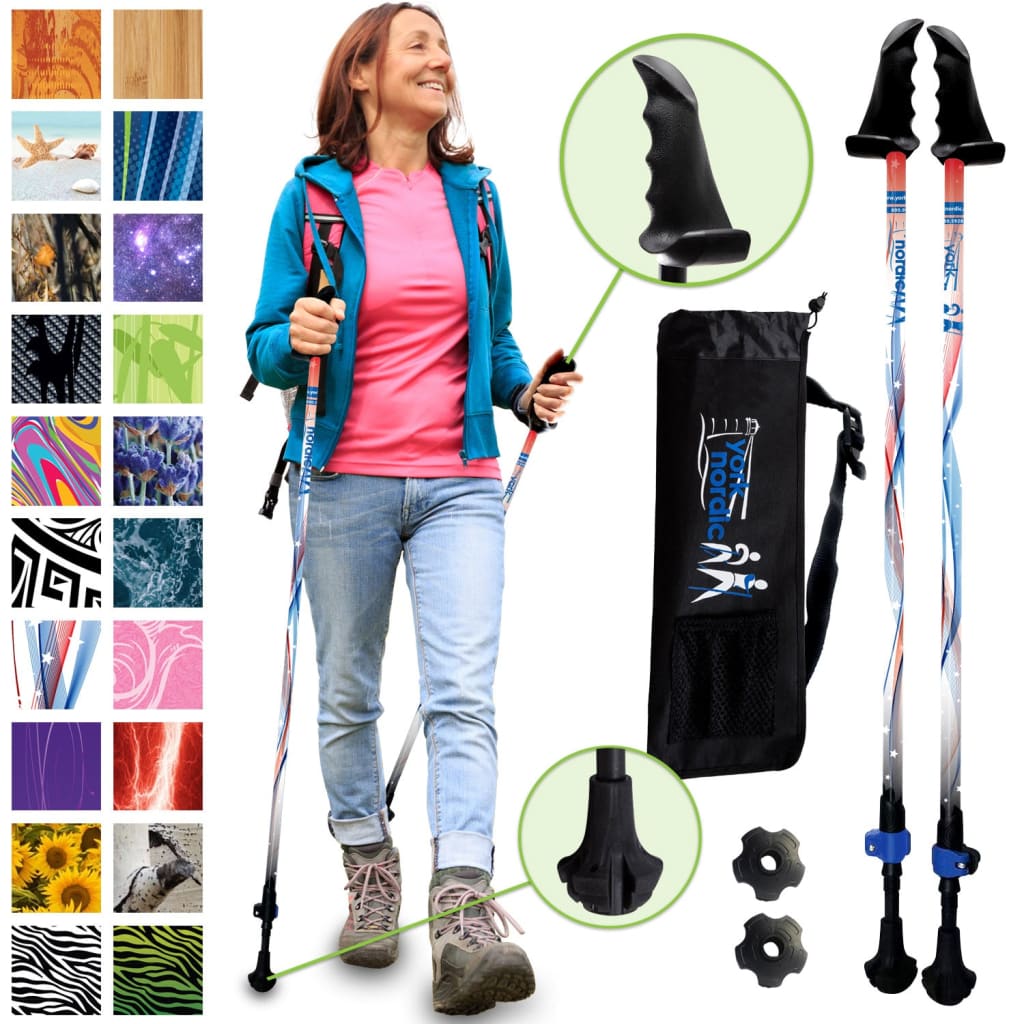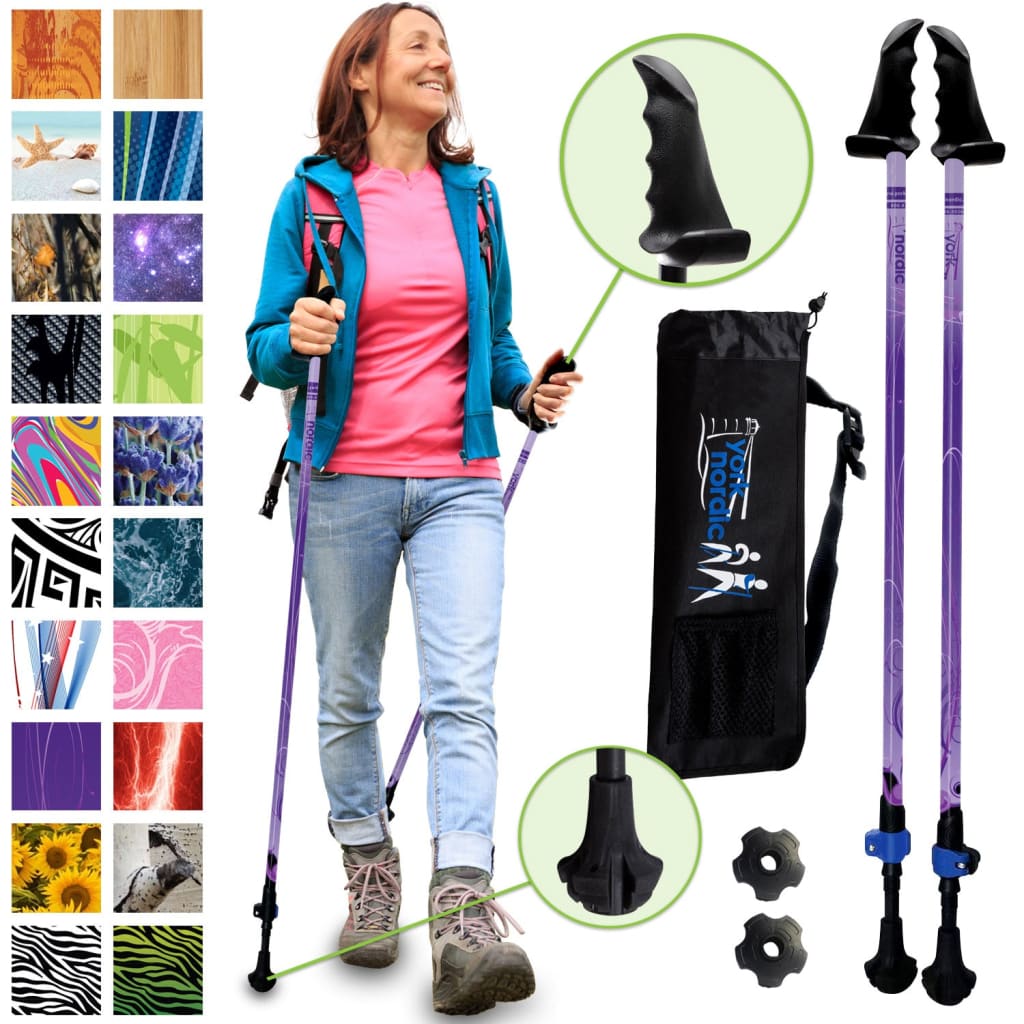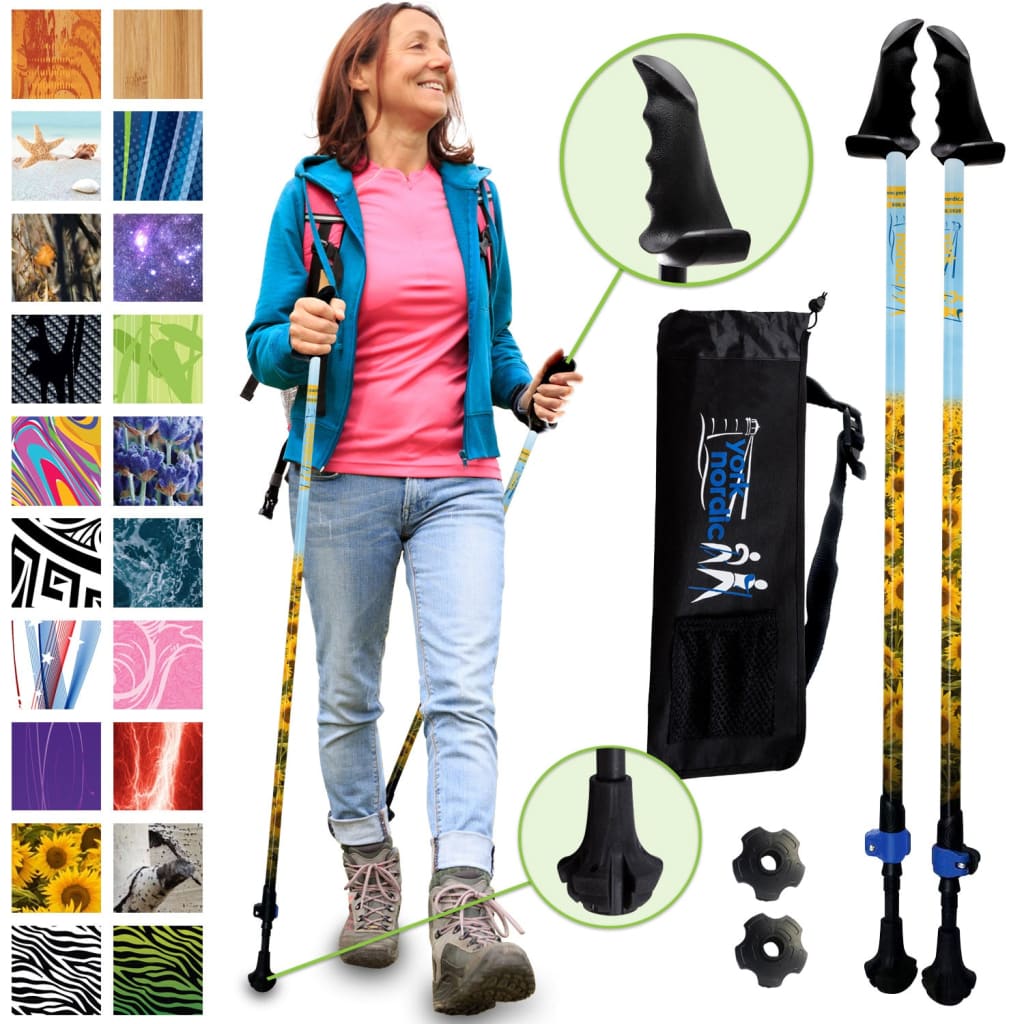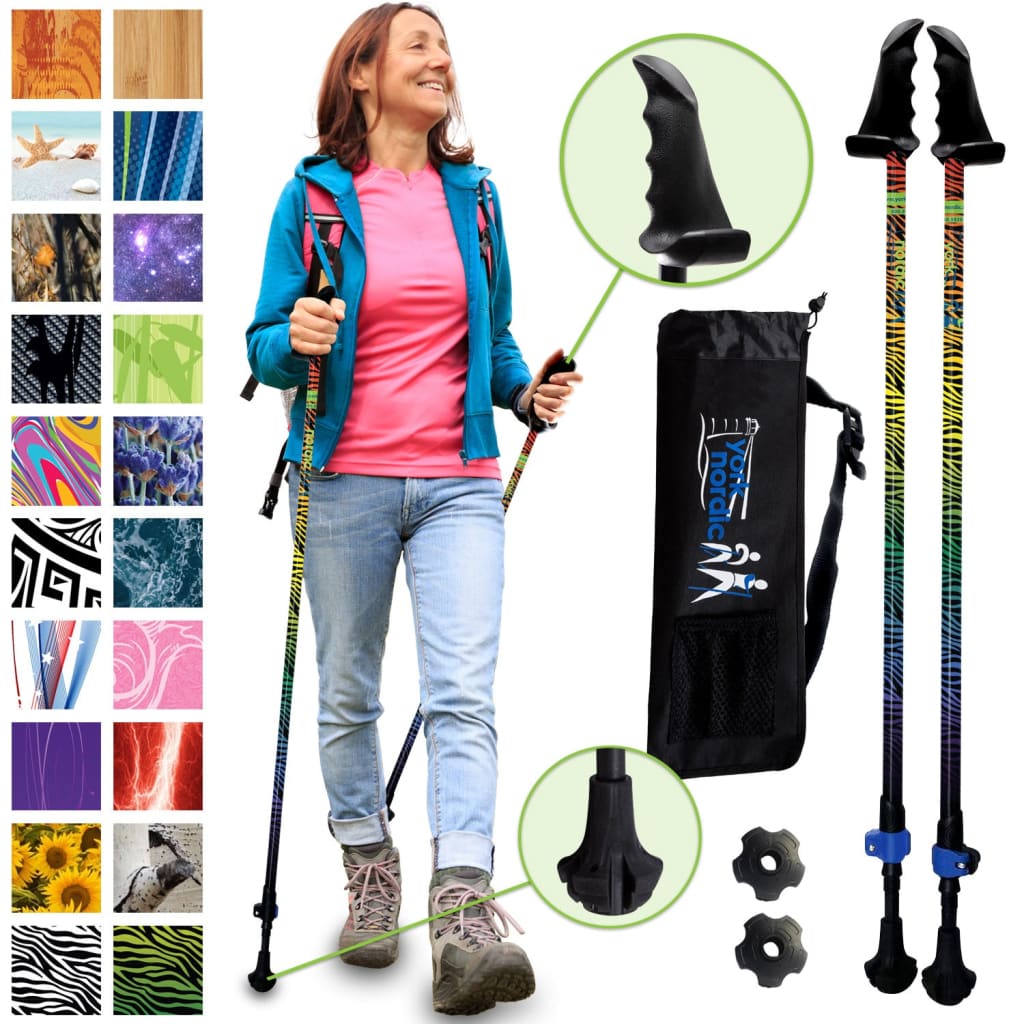 Product Details:
The York Nordic Motivator is a high quality walking pole for seniors and others that combine innovative features with stylish design.
 HIGH QUALITY WALKING POLES: Get a 2-pack of adjustable walking/hiking/rehab poles featuring patented contoured grips with dual support zones for improved balance and stability. Perfect for seniors or those who need better balance when walking or hiking. Better than generic hiking poles walking sticks or staffs, these are designed for active walking and trekking.

PATENTED GRIP FOR BALANCE: Our patented grip has an ergonomic grip and two thumb positions. 

Position 1 - Thumb on the side gives you a stable hold and balance. Position 2 - Thumb on the top reduces stress on hands and wrists and improves proprioception and stability.

AWESOME DESIGNS: Who needs boring poles? Choose from over 20 cool designs to match your style. Includes hiking poles, detachable rubber feet, snow/sand baskets, and a foldable nylon travel bag. Find the perfect design for women poles or men poles.

PREFERRED BY PHYSICAL THERAPISTS: Trusted by physical therapists for balance improvement. Ideal for Parkinson's patients, stroke recovery, cancer rehab, hip replacement, knee surgery, spinal injuries or anywhere walking is part of your rehab. The unique design relieves joint stress and enhances posture and core muscles. Takes weight and stress off of knees and joints and can ease the pain of arthritis while walking.

UNIQUE CONTOURED HAND REST: Our palm cradle provides maximum hand support, maintaining a neutral wrist position and reducing strain on wrists and joints. Helps engage core muscles as you walk.

ADJUSTABLE & ERGONOMIC: Easily adjust poles from 32" to 54" using an exclusive flip-lock mechanism (better than twist locks or jarring button locks) Suitable for heights 5'4" to 6'6" and supports up to 230 lbs. More solid than any walking stick for seniors.

ULTRA LIGHTWEIGHT: Crafted from aircraft-grade 7075 aluminum with tungsten steel tips. More stable and lightweight than carbon fiber. Each pole weighs only 9.5 ounces (11 ounces with optional rubber tip), providing stability while poling on pavement, beaches, trails or urban landscapes.

EXCLUSIVE HEAVY-DUTY TIPS: Our round rubber tips offer superior stability in any terrain. Designed for better support than Nordic or thin tips, ensuring secure support each time you plant the pole. Perfect for pole walking for seniors.

FROM YORK NORDIC: Experience excellent customer service, a 5-year warranty, and free access to training videos. Passionate about walking, hiking, and mobility! Our family of products includes trekking poles, poles for seniors, adult crutches, travel poles, and foldable crutches. Our award-winning brands include York Nordic and smartCRUTCH products.

THE G.O.A.T. POLE? Add it all up: Patented grips, contoured hand cradle, light weight, sturdy aluminum, adjustable height, durable round feet, 5 year warranty, and 24+ cool designs! Great for urban, beach or off-road walking. What do you get? The best walking pole ever.
Every order includes free access to an online instructional video.

About York Nordic


The Company was founded by certified Nordic walking instructor Lauren DeLong. Based on the seacoast of New England, the Company combines world class sports engineering with the unique design styles of our artists. All products are designed and manufactured in the US with US made and imported components. Final assembly is done in Portsmouth, NH